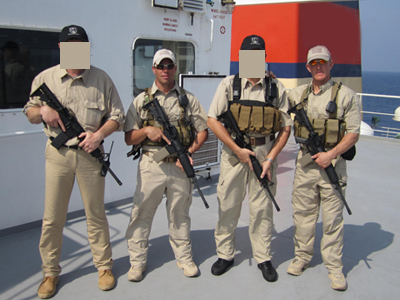 This course teaches contract members to become a team leader on a security detail.
It will cover team leader skills (TLS) which will help team leaders communicate properly with the Captain of the vessel, advising the appropriate security measures that need to be taken in order to protect the vessel securely from a pirate attack.
It will address the necessary skills needed to communicate with his security members on the detail and also back to his operational command with a situational report while underway / deployed.
This course is a 1 day course and is all classroom based teaching.
Course content:
Role of a Team leader
Communicating with the Master
Security Measures onboard the vessel
Shift / Watch standing options
Situational reports
Firearm transportation procedures
Customs procedures
Duration: 1 Day
Tuition: $250