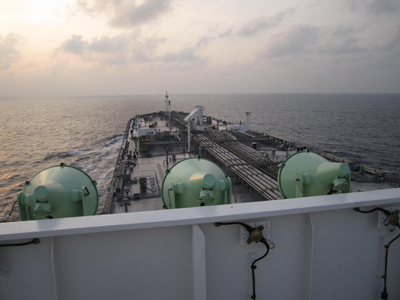 In the past 2 years, the maritime security industry has become a demanding area for private contractors in the Middle East. The need for armed guards aboard vessels sailing in areas of Somalia, Yemen, Mozambique and along the coast of Africa has risen and become a necessity for the protection of crew members and cargo.
Bushido Tactical offers an extensive maritime security course which covers classroom, weapon handling and live fire exercises preparing any professional wanting to deploy overseas to work aboard a vessel and on a maritime security detail.
All instructors have real world maritime deployment experience and will cover the important aspects of overseas deployment in the Middle East
Waiver:
Students will be required to pass both a written and shooting qualification course in order to complete this class. This is a pass or fail course and there are no refunds for students who do not meet the minimum requirements for this course.
Students are not guaranteed employment after completion of this course however Bushido Tactical will aid in forwarding top student resumes onto Maritime companies for their review for employment.
Students are required to wear the specific uniform for all 3 days of training. See equipment list below and available in our Pro Shop.
Course Content:
Vessel Nomenclature
Company and Team organization
Middle Eastern Culture and Customs
Contractor Appearance – (While in transit and onboard the vessel)
Code of Conduct - (While in transit and onboard the vessel)
Security Operations
Firearm Handling
Levels of Force  / Rules of Engagement
Pirate Identification / Tactics
Communication
Combat Casualty Care
Equipment list:
Ball cap
Khaki 5.11 Tac Lite shirt – Short sleeve
Khaki 5.11 Tac-Lite pants
Coyote / Tan belt
Tan boots
Coyote Tan M4 Chest rig
Holster
M4 with iron sights
Pistol
Shooting glasses / sunglasses
Ear protection
Ammunition: 600 rds of 5.56 and 150 rds of handgun
Spare magazines: 4 x M4 and 2 x handgun
Duration: 3 Days
Tuition: $725